Luxury Holidays Emilia Romagna
Emilia Romagna is a frank and honest land, devoted to the pleasures of life and the beauty of art. If there were a ranking order of the five senses, taste would come first here.
Set among the wonderful natural scenery of the Apennine mountains, the Adriatic sea and the River Po, it is a mix of breathtaking land and cityscapes ranging from the seductive cities of art such as Bologna, Ferrara, Ravenna and Parma, to the sea-side resorts of Rimini and Milano Marittima, the lagoon areas, the picturesque medieval towns, abbeys, castles and hills, all invoking ancient memories of chivalry and stories of love. During any visit here you are constantly reminded of the region's glorious past, as you discover places renowned for their association with illustrious Italians: Dante Alighieri and Ravenna, Giovanni Pascoli and Forlì, Matilde di Canossa and Reggio Emilia, Giuseppe Verdi in Bologna and Parma. All places famous not only for art but also for food: parma ham and parmesan cheese, balsamic vinegar and tagliatelle, just to name a few. But aside from its attractions, Emilia Romagna is also renowned for its fun-loving atmosphere of theme parks, enchanted itineraries, all unifying the greatness of its past with everyday modern life. Visiting Emilia Romagna is a real pleasure.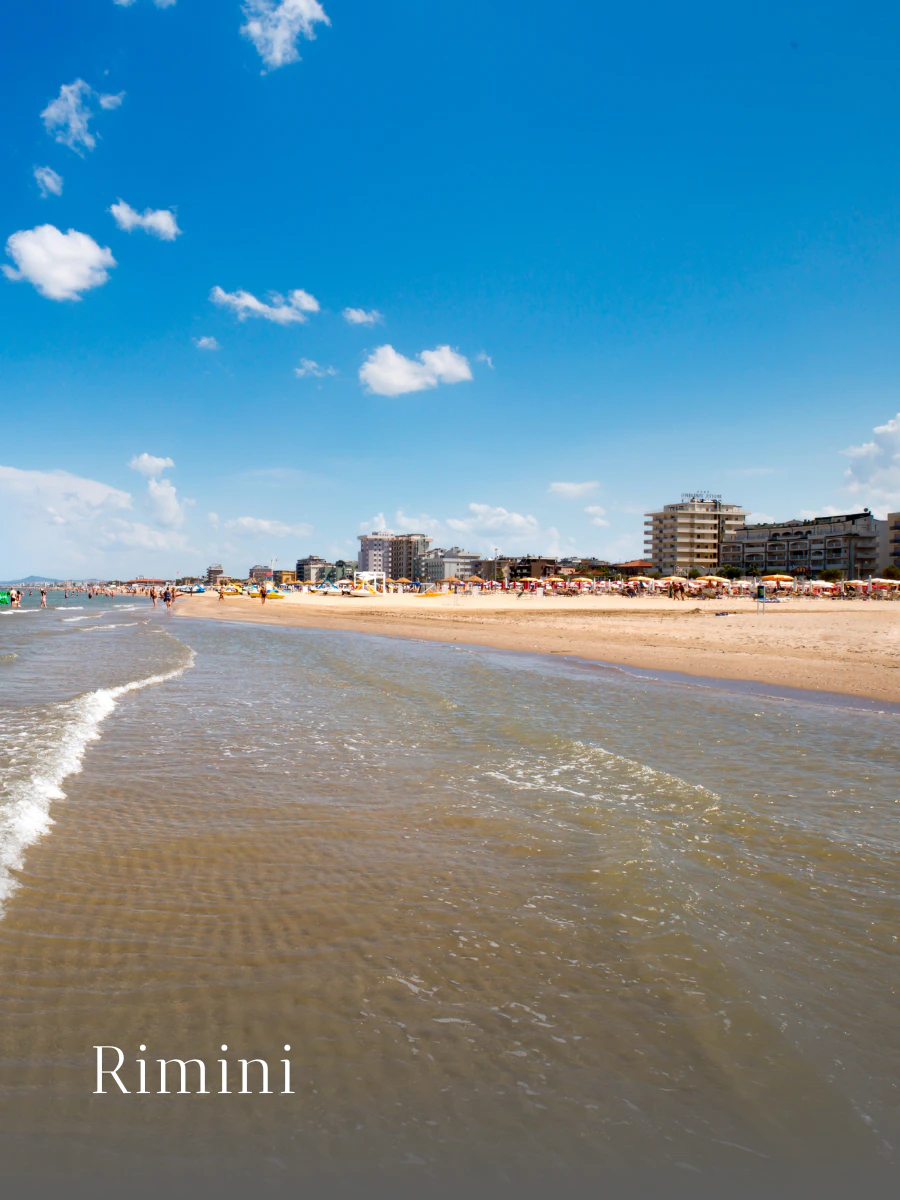 RiminiVisiting Rimini is like listening to a whole series of musical genres: from Blues, with its mix of myriad influences, to rock, with its power to inspire passion. Its iconic status owes much to the film director Federico Fellini, who adored this place for the...