Luxury Holidays Friuli Venezia Giulia
Friuli Venezia Giulia is a mix of art forms that narrate exceptional stories, to be digested slowly and revealed gradually to the listener in order to savour all their magical charm. Throughout the centuries, several different cultures and people have left their mark here, giving rise to pearls of civilisation and traditions that are a delight to discover. Let us start with Trieste, with its elegantly refined Habsburg architecture and historical cafés. The sea seems to form part of the city and its geographical location is of course the very reason for its cosmopolitan history. There is evidence of the influence of Catholicism, Evangelism, Waldensians, Serbian and Greek Orthodox and Judaism (for example the old Jewish ghetto once populated by second hand shops and antique dealers). Then there's the charm of places like Lignano Sabbiadoro, with its delightful beaches and famous thermal baths and the must see experience of walking quietly around a Friuli village where you will perceive living history in every façade of the stone houses. These villages have always served as outposts to the mountains in Friuli Venezia Giulia. Uncrowded, the peace and quiet of hidden beauty spots or the busy atmosphere of winter adventure sports resorts… Spending a winter here is a worthwhile experience in itself. In summer, the Friuli Alps have spectacular canyons and smooth jewel-like lakes.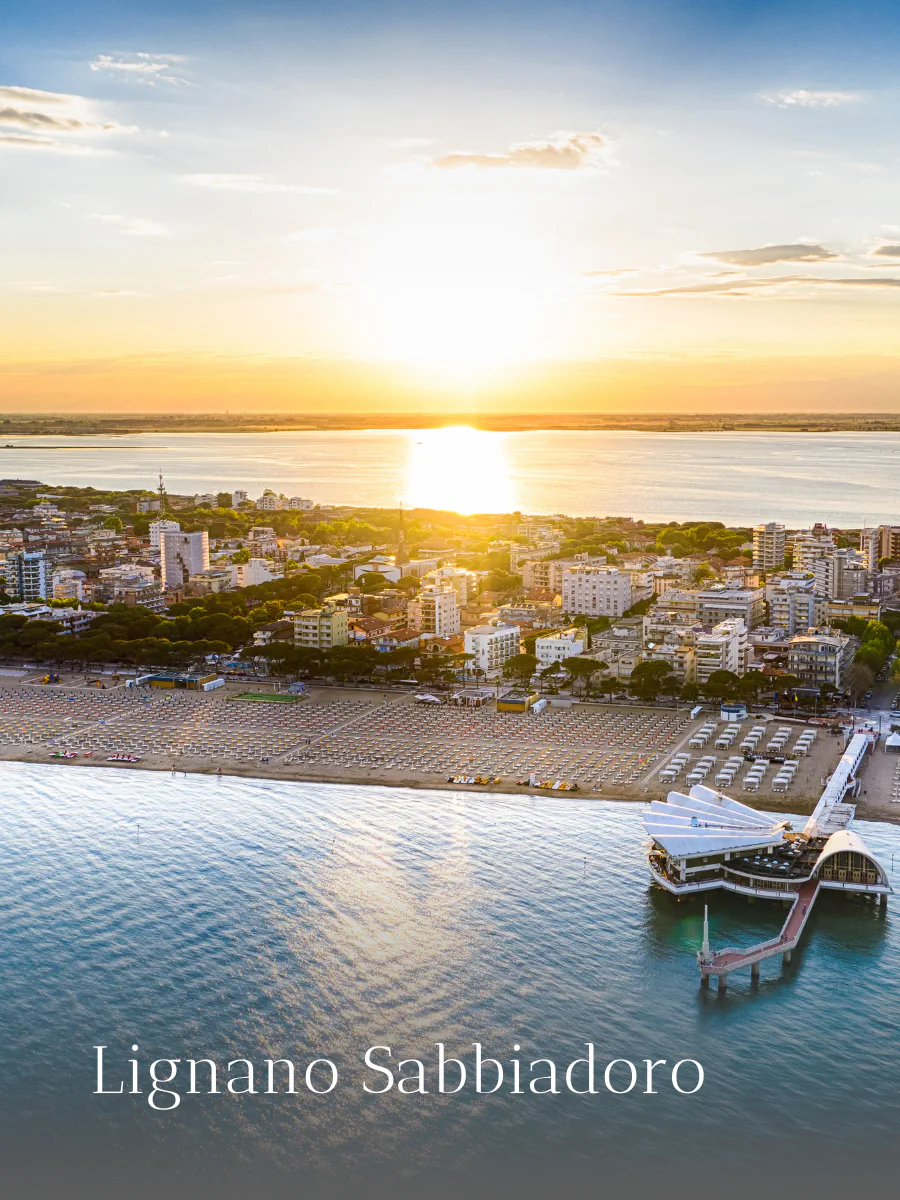 Lignano SabbiadoroLignano Sabbiadoro is about halfway between Venice and Trieste; it is a haven of relaxation and fun, both of which can be found along its eight kilometers of golden beach, gently caressed by the lapping of sea water, as well as in walks in the...